Travel with Joanne was born as a way for me to get to know Sydney and to improve my photography. For over four years, I met the challenge to discover and write about a different Sydney suburb each fortnight.
The blog inspires readers to explore Sydney beyond their backyard.
Suburban Sydney
Find links to over 90 suburbs discovered by Travel with Joanne at the foot of the homepage. Downloadable maps and notes enable you to follow my route.
Explore other cultures and cuisines right here in Sydney. Take a coastal walk or discover the inner city or suburbs bursting with heritage. Suburban Sydney has much to offer the curious.
Tours
As not everyone enjoys exploring independently, I write about short tours in Sydney that interest me.
Usually, I pay my own way. If I'm a guest of the operator, I will always let you know and write accurately about my experience.
Other Travels
I regularly write about my travels both within Australia and overseas. These posts include personal essays as well as useful information for those wishing to do similar trips.
My Books
My two self-published children's picture books tell a story about places very dear to my heart, Dangar Island and the Hawkesbury River. They are suitable for children from about age 3 to early readers.
Dangar Island: Birds Barrows a Ferry and Me
"Dangar Island: birds, barrows, a ferry and me" is a simple story told in rhyme about the enviable life of children who live on Dangar Island. Available here
The Riverboat Postman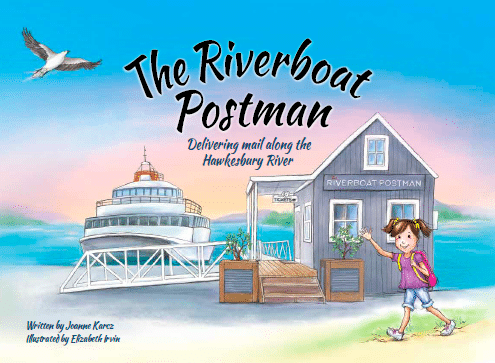 "The Riverboat Postman", also in rhyme, tells the story of the ride that two children take on The Riverboat Postman, delivering mail along the Hawkesbury River. Available here
Freelance Writing
My stories have been published in Senior Traveller, The Sydney Morning Herald, Broadsheet and Traverse Magazine.
Links to some of my published stories:
Sydney Morning Herald: Deliveroo 22 02 2020
Senior Traveller: Lake Baikal piece 17 07 2020
Senior Traveller: Dangar Island creativity 09 09 2020
Senior Traveller: Rookwood 10 10 2020
Senior Traveller: Razor Gangs Surry Hills 05 11 2020  
Broadsheet Portland Silos 11 02 2021
Traverse Magazine June 2021: The Dunes are Alive (contact me for PDF)
Senior Traveller March 2021: The Slow Food Earth Market (contact me for PDF)
Feedback from Happy Clients
"That is the best piece I have read on Kadoo Tours. The SMH, the Southern Courier and other bloggers have never done it such justice. So very detailed and accurate. We love it." Grant Hyde, Kadoo Tours
"Hi Joanne, it was like walking the tour all over again. In fact, deja vu all over again – you captured the whole experience perfectly!…I love it …..Love your photography" Peter Hook, Hook Communications
"Thank you for a great story. Excellent review. Greatly appreciated your time, observations and indeed questions." John Pastor, Go Local Tours