Travel with Joanne was born as a way for me to get to know Sydney better and to improve my photography. I challenged myself to write about a different Sydney suburb each fortnight which I have done for over four years.
Through the blog I hope to inspire readers to explore Sydney beyond their own backyard. Feedback from readers indicates that I have achieved this aim.
Suburban Sydney
There are over 85 suburbs to discover. They are listed alphabetically at the foot of the homepage. Downloadable maps and notes provided at the end of most posts enable others to follow my route.
Interested in culture? Check out Auburn, Cabramatta and Strathfield for starters. Perhaps you are a foodie? Then take a look at this compilation of posts of suburbs with a great variety of food from different cultures.  
Want to take a coastal walk? Then you might enjoy Cronulla, Bronte or Watson's Bay.
Prefer the inner city? Then Surry Hills, Darlinghurst or Newtown might be more your style and then there's Palm Beach, Windsor and Liverpool which are further afield.
These days I am exploring Sydney in a slightly different way. By going on tours of different places in Sydney, I am learning more about this great city and sharing what I discover with you.
Usually I pay my own way. However, if I write about a tour where I've been a guest of the operator, I will always let you know and will write accurately about my experience.
Other Travels
Being retired gives me the luxury of time to travel. How lucky am I? I've written about some of these travel adventures both within Australia and overseas.
Within Australia, I've taken road trips to Broken Hill and the Big Red Bash outside Birdsville.
Stories from Iran, Russia and the Trans-Mongolian Railway may interest you. And for those who are interested in walking the Camino de Santiago , I've walked both the French route and the Portuguese route.
My Books
My two self-published children's picture books tell a story about places very dear to my heart, Dangar Island and the Hawkesbury River. They are suitable for children from about age 3 to early readers.
Dangar Island: Birds Barrows a Ferry and Me
"Dangar Island: birds, barrows, a ferry and me" is a simple story told in rhyme about the enviable life of children who live on Dangar Island. Available here
The Riverboat Postman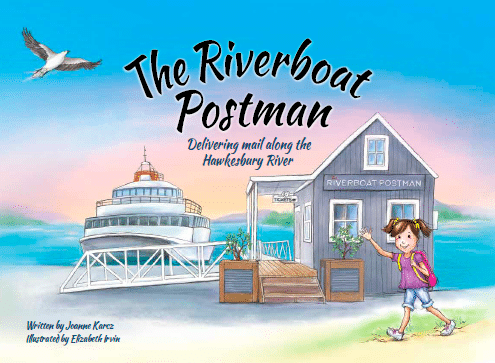 "The Riverboat Postman", also in rhyme, tells the story of the ride that two children take on The Riverboat Postman, delivering mail along the Hawkesbury River. Available here
Freelance Writing: Work with Me
If you like my style and would like to work with me, do get in touch. My stories have been published in Senior Traveller, The Sydney Morning Herald and accepted by The New Zealand Herald.
All my photographs are available in large format. Use the contact form to get in touch.
Feedback from Happy Clients
"That is the best piece I have read on Kadoo Tours. The SMH, the Southern Courier and other bloggers have never done it such justice. So very detailed and accurate. We love it." Grant Hyde, Kadoo Tours
"Hi Joanne, it was like walking the tour all over again. In fact, deja vu all over again – you captured the whole experience perfectly!…I love it …..Love your photography" Peter Hook, Hook Communications
"Thank you for a great story. Excellent review. Greatly appreciated your time, observations and indeed questions." John Pastor, Go Local Tours